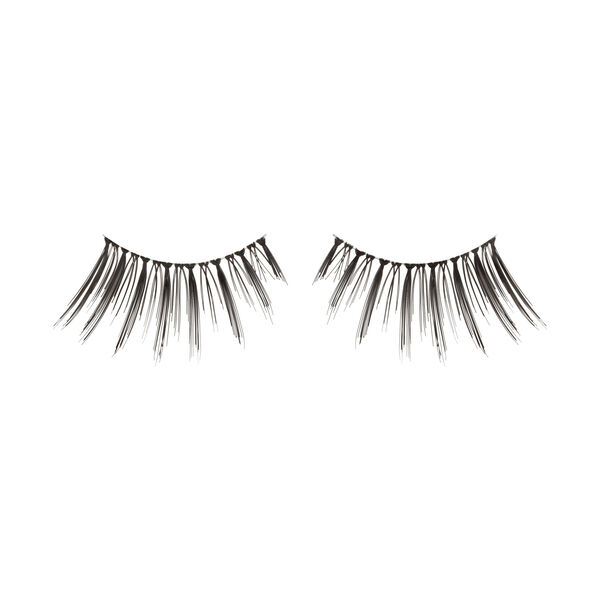 False Lashes (Demi Length)
Everyone is wearing them! Perfect for any mood or occasion, False Lashes finish off any look from casual to dramatic, day or night. They feature thin, flexible bands for easy application (even for beginners) and most importantly, they are comfortable to wear. The bands are engineered specifically for each lash style to ensure the best shape, design and fit for the eye, and are customizable to fit your eye. These high-quality lashes can be reused with proper care for a variety of wearable lash looks. Pair with your favorite Merle Norman mascara to blend with your natural lashes and for a more dramatic look.
If wearing eye makeup, apply eye shadow and mascara prior to application. Once the band has been removed from the tray, flex the band to make the lashes softer and more pliable. Measure the length of the lashes and trim with scissors to your desired length, if needed. Apply lash adhesive from corner to corner to the lashes and allow to become tacky. Position lashes just above natural lash line, then place starting with the center. Push down on the band using your tweezers, especially at the edges. When lash adhesive is dry, gently press together your lashes and False Lashes.
Features a flexible band for easy application. Lightweight for comfortable wear. Adds volume and length to lashes. Customizable to fit your eye. Reusable. Perfect for day or night.